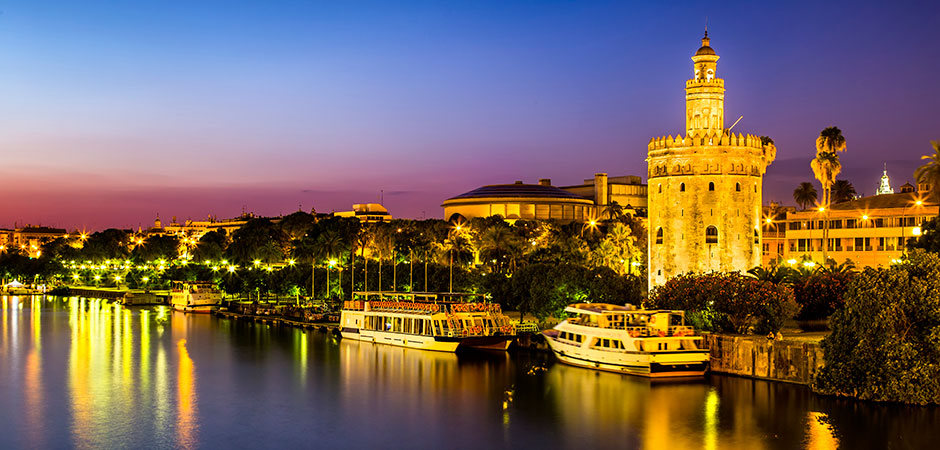 Seville & Country Walking Week
This two centre holiday begins in the delightful Boutique Hotel Sacristia de Santa Ana in Seville which is located in the Alameda de Hercules – the largest carfree avenue in the historic centre of Seville. The área is surrounded by plenty of bars and restaurants and is within easy reach of all the tourist attractions that Seville has to offer.
A perfect base from which to explore this magnificent city before venturing into the natural beauty of the Sierra de Aracena.
We also offer the possibility the rent a 1, 2 or 3 room apartment in the centre of the city.
Apartamentos Rivero 8 – www.sevillapartamentos.net
Prices on request.
Day 1
Arrive at Hotel Sacristia de Santa Ana.
Buses leave from the airport on a frequent basis to the main bus station Plaza de las Armas.
By foot it's a 15 minute stroll from the bus station to the hotel or you can take a taxi (aproxímately 10 euros)
After check in you are free to walk through this vibrant and enchanting city which will give you a real authentic Andalucian experience with its breath-taking scenery and historic buildings.
Day 2
At 10.00 am after breakfast you can take part in a guided tour by a bilingual guide who will show you some of the best kept secrets of the city and which will include a typical tapas bar for lunch in the heart of the town.
Day 3
Time to take the bus from Plaza de las Armas and head to the Sierra de Aracena.
You can choose between the morning 9.25 bus or afternoon 16.00 bus (check with the hotel). In Aracena you will be met by one of our staff to bring you directly to Molino Rio in Alajar.
Day 4/7
At the Molino Rio Alajar you can choose from 8 circular waypointed walks with accompanying written directions all starting from your cottage so you can discover the outstanding natural beauty of this natural park.
Day 8
Sadly the time has come to check out of the Sierras and check back into the real world. You will be given transport to the bus station.
Summary
Price for 7 nights based on minimum 2 persons euro 590 pp with guided walk in Seville or euro 560 without the guided walk.
Dates 15 September-1st of June (excluding Easter and the May fiestas in Seville)